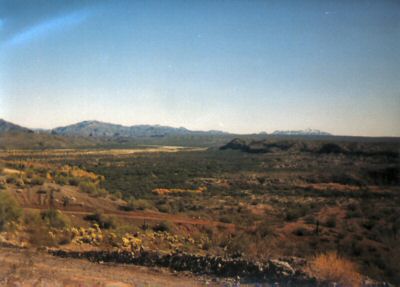 Grapevine Springs is a private ranch located along the Santa Maria River which borders La Paz and Mohave counties. Covering some 480 acres, its name is fitting. Eight primary springs1 support the growth of grapevine, blackberry, fig trees and desert willow. Cattle and horses are raised on the ranch, but it is not uncommon to see burro, coyote and javelina. Typical desert cacti such as the Saguaro and Cholla grow among the Palo Verde and Cat Claw; and with what is perhaps the largest Mesquite forest in Arizona, it is truly a desert oasis
.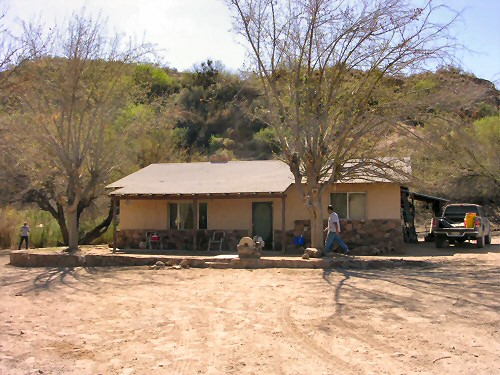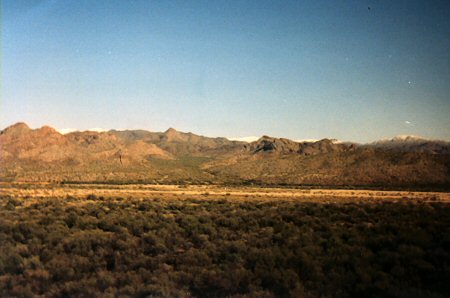 Jesus Madril2 purchased Grapevine Springs in 1905. The main homesite was at the Grapevine Spring. Built from adobe block, the main structure is still standing. A shallow cave in the bluff wall remains cool in the summer and was used as a "refrigerator" for the family's food while a giant fruit bearing fig tree grows to its left side. The Madrils raised cattle, farmed and grew their own hay. Aqueducts were built to transport water from a few of the springs to gardens and fields. Many pieces of the aqueducts can still be seen today.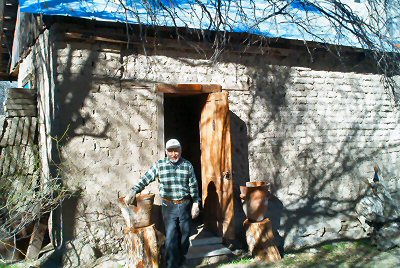 The family continues to enjoy the ranch 100 years later, volunteering time to cut wood, round up cattle, mend fences and maintain structures. "The Ranch" still lacks many modern conveniences adding to its rustic charm. You're more likely to hear the bray of a burro than a motor vehicle. There are no power poles or telephone service. Generators and solar power are used as alternate sources of electricity.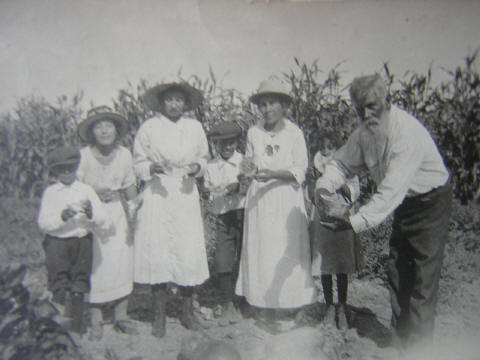 Elisa, Tina, Librada and Jesus Madril with youngsters
Courtesy of Stephen Orozco

---
Family Photos | Guestbook | Family Only
Contact me if you have pictures or information you would like added to this site. Remove NOSPAM from my email address before sending.